Customised & Risk Based Electrical Audit – Electrical Safety Audit 1500+ Electrical Audits and Assessments
India, SAARC Countries & Middle East
Ready to serve anywhere you are
at the forefront of Safety Advisory Space
20+ types of Industry Sectors
covering Manufacturing, Mining, Power & Utility, Construction, Warehouses, Agri-Business, Services, High Rise Buildings, Hospitals and many more
Electrical Safety Audit - Electrical Audit
Electrical Safety Audit & Independent Assessments by competent Consultivo Electrical Safety Auditors identify the inadequate preparedness in electrical safety aspects. They are one of the key contributors to industrial accidents and fire cases. It has severe consequences which lead to fatalities.
Electrical short-circuits are also the main cause in the context of the outbreak of fire. Many organisations across industries lack in implementing proper safety systems & features in this area.
Consultivo, being one of the leading Electrical Safety Audit companies in India offers Electrical Audits, which are best suited to organisations that require a detailed & objective evaluation of their electrical safety system.
Who needs an Electrical Audit?
Every kind of entity, be it a large hazardous industry or a small service unit, electrical safety is one of the fundamental requirements for their loss prevention strategy. Even, electrical safety is very important for our home. Few of the entities are mentioned below:
Hazardous industries and processes
Manufacturing units
Office buildings
Warehouses
Service sectors like IT Hubs / Data Centres, Hospitals, Hotels, Educational Institutes
Housing & colonies
It is applicable for organisations of all sizes and types.
Electrical Audit Solutions – How Consultivo can help
Electrical Safety Audit or Electrical Audit
Our Electrical Audits provide a 360 degree picture of the electrical safety management system of the organisation.
It covers the system aspect, process aspect, Infrastructure aspect and people aspect of electrical safety.
The electrical auditing is conducted based on our proprietary protocol – SPaaRK. You get a scored assessment of each element of electrical safety and recommendations to close the gaps.
Many times Electrical Safety Audit is complemented by a thermography study.
Electrical & Fire Safety Audit (EFS)
This audit covers both Electrical Safety and Fire Safety.
Statutory Compliance Audit
This audit focuses on the country specific statutory compliances in terms of electrical safety.
Electrostatic Discharge (ESD) – Risk Assessment & Audit
ESD is generally conducted in industries where high hazards of electrostatic discharge exist. Oil & Gas, Pharmaceutical Industry, Chemical Industry are some specific examples.
This audit focuses on the country specific statutory compliances in terms of electrical safety. Featured Training Courses
Increases confidence of the stakeholders (Customers, Statutory Bodies, Management, Financial Institutions). Hence, positive impacts on Brand Image.
Verification of the effectiveness of your overall Safety Management System with Electrical hazards in focus
A comprehensive audit report outlining the findings of the audit, quantified outcomes, associated areas of improvement with detailed recommendations
Improved safety performance and workforce morale
Potentially reduced rates of accidents, injuries, ill-health, litigation costs and improved productivity.
The consultivo protocol is based on:
Indian Electricity Act 2003 and Central Electricity Authority Regulations, 2010
National Building Code
OISD Standards
NFPA Standards
TAC Guidelines
Relevant Indian & International Standards
IS 14489 Audit requirements
Good Industry Practices (GIP)
Consultivo is one of the leading Electrical Safety Audit Companies in India and operates globally.
Upon completion of the audit process, a detailed report is prepared by the Consultivo audit team and is issued within two weeks. The report content generally includes:
Executive summary including graphical performance indicators & noteworthy efforts
Overall and segmental rating/scoring (applicable for protocol assessment)
Findings & recommendations for improvement
Action plans
Photo gallery
Our Electrical Safety Audits are used by global organisations to benchmark their safety management system against industry best practices & legal requirements. The impact we create. The excellence we inspire.
Read a few of our stories as we partner in the sustainable agricultural excellence journey of different organisations as an ESG advisory firm.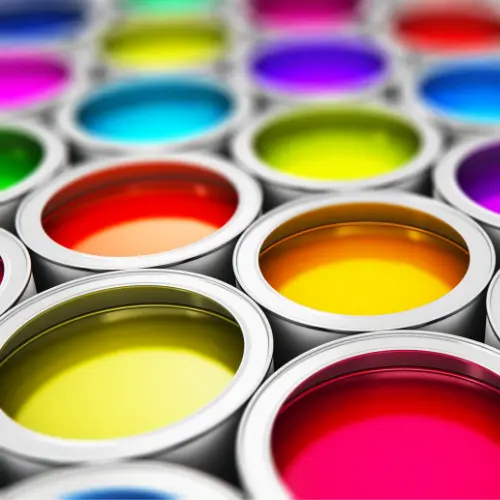 Electrical & Fire Safety Gap Assessment Audit and Thermography Study
This internationally reputed Indian multinational paint company has multiple manufacturing units in India and other countries.
Consultivo was entrusted for conducting aystematic and critical appraisal of potential Electrical & Fire involving personnel, premises, storage, handling & processes for company's various manufacturing units and depots all over the country. This assignment also includes Thermography Study and Survey.
The safety performance scorecard provided the required guidelines to the management for improvement.
Our recommendations facilitated the proactive actions to reduce loss exposures.
Relevant Standards and Protocols used:
Consultivo Electrical Audit Checklist, Indian Electricity Act and Central Electricity Authority Regulations, National Building Code NBC, NFPA Standards NFPA 70, 70B, 70E, 78, TAC Guidelines, Relevant Indian & International Standards,
Good Industry Practices (GIP), National Electrical and Testing Association (NETA)
Manufacturer of Paints and Chemicals
Multiple Locations across India and other countries
Hazardous Industry Sector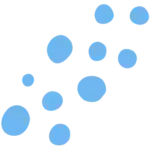 Some more answers to your questions – FAQ