Standards, Codes & Guidelines
Development, Customisation & Assurance
Global experience in Voluntary Sustainability Standards Development including Code of Conducts, Guidelines and Protocols.
They cover Social, Environmental, Safety, Human Rights, and Business Ethics issues. consulting and audit assignments
Ready to serve anywhere you are
at the forefront of Management Systems Advisory Space
20+ types of Industry Sectors
covering Manufacturing, Mining, Power & Utility, Construction, Service, High rise Buildings and Logistics
Internal controls help organisations achieve important objectives, sustain and improve performance. A bespoke company sustainability standard with internal controls and an integrated framework enables organisations to perform, improve, mitigate risks to acceptable levels, and support a sound decision-making & governance process.
An effective system of internal control demands more than rigorous adherence to policies & procedures: it requires the use of judgement.
The framework in the form of Customised standards, code of conduct and protocols assist management, boards of directors, internal & external stakeholders in their respective duties regarding internal control without being overly prescriptive.
These customised standards are supported by interpretation and implementation guidelines. They are practical, effective and easy to use for that particular industry. Often further support is provided with capacity development programs.
We work one-on-one with organisations to develop their customised standards for in-organisation use and for the supply chain members.
Reach out to our standard development team with your specific requirement.
Send a mail to [email protected] or Call+91 98311 45556
Solutions - How Consultivo can help
Solutions in Development of Standards, Codes, Protocols, Guidelines
Develop Customised Standards, Codes & Guidelines.
Consultivo has worked with 100+ Global Sustainability Standards and develop number of Codes & Standards on Safety, Social Accountability, Environmental Protection & Business Ethics
Few of the Standard Development projects
— International sustainability standards
— Organisation level responsible for business standards & internal control frameworks
— Standard interpretation guides
— Audit scheme rules
— Standard implementation guides
— Audit protocol & checklists
— Quantified assessment rating protocol
Companies are under constant scrutiny by numerous stakeholders on various aspects of their performance. They face numerous requirements in the form of legislation, customer requirements, international standards, social responsibility requirements and their own management expectations. Requirements from different facets of sustainability like social, environmental, safety etc. make things further complex for the user.
Developing your own company-specific standard (set of standards, codes, protocols & guidelines) can facilitate easy to follow implementation, monitoring and improvement.
Quality Content
— Design of framework of the standard
— Coverage of material issues related to the requirements, operations and use
— Alignment with national & international standards & national legal requirements
— Interpretation
Right Communications
— Developing a communications strategy
– Making the standard relevant, easy to navigate, clear and concise
— Professional and easy to understand the quality language
Areas and domains we work
Consultivo offers standards, codes and guidelines development services for the entire range of sustainability and business excellence domain. Some prominent uses are mentioned here:
Sustainable Supply Chain – Voluntary Standards
Sustainable Supply Chain or Responsible Sourcing or Ethical Supply Chain standard or code is a document that provides requirements, specifications, guidelines or characteristics that can be used consistently to ensure that materials, products, processes, systems and services are fit for their purpose.
— Develop your own Supply Chain Sustainability
— Standards, Protocols, Code of Conducts (CoC) and Guidelines
— Assess your suppliers' capabilities to meet your requirements
— Identifies areas where suppliers need to take action to meet your requirements
— Analyses ways for suppliers to improve performance
— Develop their baseline through capacity development programs
In-house Safety Standards, Protocols, SWPs
Customised company safety standard with predefined and standardised internal controls and an integrated framework enables organisations to perform, improve, mitigate risks to acceptable levels, and support sound decision-making & governance of the organisation.
We develop customised Safety Standards, Protocols and Guidelines, Safe Working Procedures (SWP) for your own use. We develop them based on specific Occupational Health & Safety (OHS) risks related to your organisational processes and activities.
Consultivo has developed many quantified safety excellence protocols for organisations to support their journey towards safety excellence.
Require something else?
We welcome customised requirements on the entire range of Quality, Business Excellence, Human Resource Development, Business Ethics, Environmental Protection, Food Safety etc.
Consultivo – The unique experience
Consultivo as an organisation has acquired a wealth of knowledge in numerous voluntary sustainability standards and codes; while partnering with its customers in the capacity of an advisor, consultant, assessor or trainer. Few of them are listed here:
— Areas of focus National / International Standard, Code & Guideline Major Stakeholder(s)
— Quality Management ISO 9001 Customer
Environmental Management ISO 14001 Society, Investor
— Occupational Health & Safety ISO 45001 – OHSAS 18001 Employees, Investor
— Social Accountability SA 8000 Employees, Investor
— Food Safety ISO 22000 / FSSAI Customer
— Energy Management ISO 50001 Organisation, Society
— Information Security ISO 27001 Customer
— Ethical & Sustainability SMETA Society
— Ethical Standard ETI Base Code Society
— Tea & Agri-business Sustainability ETP Standard, trustea, Sustainable Agriculture Network (SAN) Customers
— Social Responsibility ISO 26000 Society
— Legal Compliance Country-specific legal requirements Statutory Bodies
As an organisation, Consultivo Knowledge Management system and competent resources are well organised to support our customers on any generic or industry / organisation specific standards in the areas of Sustainability, Business Risk and Business Excellence. The impact we create. The excellence we inspire.
Read a few of our stories as we partner in the management system excellence journey of different organisations as a management systems audit and advisory firm.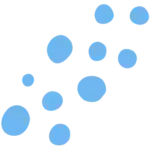 Some more answers to your questions – FAQ
Codes and Standards or code of practices/protocols/guidelines describe the set of requirements an organization needs to follow in order to meet its own requirements, customers' requirements or national/international requirements.
In the context of management systems, these standards establish concepts, principles, guidelines and criteria for establishing, maintaining and improving the processes by which an organisation defines and achieves its goals in the areas of Business Risks, Sustainability and Business Excellence. These include areas like social responsibility, labour practices, community and stakeholder engagement, occupational health & safety, environmental protection, business ethics etc.
Voluntary Sustainability Standards (VSS) provide a model to follow when setting up and operating a management system. Like all our codes and standards, they are the result of national and international requirements, industry good practices and therefore offer the benefit of global management experience and good practice.
The innovative and market-based approach of Voluntary Sustainability Standards covers applicable issues like respect for basic human rights, worker health and safety, the environmental impacts of production, community relations, land use planning and others.
The benefits of using Voluntary Sustainability Standards include:
— An important tool to align the entire organisation and its supply chain on one or more relevant issuesmore efficient use of resources
— Improved risk management, and
— Increased customer satisfaction as services and products consistently deliver what they promise
Most management systems standards address specific organisational goals, like product quality, environment or health and safety. They apply to different processes or focus areas within an organisation.
Management systems standards are not product standards; there are no requirements that govern the characteristics of particular products or services in management system standards. These standards apply to organisations as a whole rather than to the products and services they supply.
Some examples are Quality Management Systems Standard (ISO 9001), Environmental Management Systems Standard (ISO 14001), Occupational Health & Safety Management Systems Standard (ISO 45001) etc.
Many of the Management Standards are part of the Voluntary Sustainability Standards family.
These standards can be applied to any organisation, large or small, whatever the product or service and regardless of the sector of activity.
Need support for your Management Systems? Find out more here.