Online Instructor Led, eLearning and On-Site Consultivo Academy Certified Professionals
participants are highly satisfied with the overall learning experience
courses we offer in the field of sustainability & risk management
at the forefront of Training Advisory Space
20+ types of Industry Sectors
covering Manufacturing, Mining, Power & Utility, Construction, Service, High rise Buildings and Logistics
Safety Trainings Consultancy Solutions
Safety Trainings from Consultivo Academy and ConSkills. A 360-degree range of safety courses and personal qualifications through different modes like Online Instructor-Led, In-organisation, Onsite, Public Courses and eLearning.
Through our research & development process, we are continuously innovating new ways to meet the changing needs of our adult learners.
ConSkills – a skill building hub from Consultivo
Employees trained in ConSkills safety programs make their workplaces safer for everyone. ConSkills offers a variety of custom built worker safety learning options and training programs to fit your requirements.
Solutions – How Consultivo can help
Safety Management Systems
OCCUPATIONAL HEALTH & SAFETY MANAGEMENT SYSTEMS – OHSMS
STATUTORY, REGULATORY AND OBLIGATORY REQUIREMENTS
SAFETY LEADERSHIP, SAFETY CULTURE, BEHAVIOUR BASED SAFETY
Fire, Electrical and Emergency Preparedness
FIRE PREVENTION AND CONTROL, ELECTRICAL SAFETY & ERDMP
OCCUPATIONAL HEALTH & SAFETY GENERAL COURSES
What Consultivo can do for you in the field of Health and Safety Courses
From general occupational health & safety requirements to specific fields of application for industries, our training courses help organisations to minimise risk by ensuring that the personnel is appropriately trained, to reduce the risk of accidents and subsequent loss.
Our training modules are tailored to meet your needs.
We deliver the broadest range of training opportunities, from short introductory sessions devised for decision-makers, to detailed modules designed for workers, supervisors, line managers to HSE professionals on different safety aspects across the industries, customised to meet the organisation's OHS and business objectives.
Blended Corporate Learning Solutions on Safety
Our innovative & research-based learning technologies and engaging corporate training solutions content can be customised to help your organisation to transform performance through PEOPLE – the most vital element of safety.
Consultivo Academy and ConSkills, being a safety training institute can help your organisation to protect lives, develop critical competencies and empower employees throughout your company, making your business more competitive.
Blended Learning: We offer a full range of integrated learning technologies and engaging content to help your workforce develop the desired critical skills as per the competence mapping.
As a Safety Training Institute, we offer classroom trainings, on-site activity-based trainings and e-learning solutions to help you bring your organisation closer to its employee-development goals. We extend our services to you assess, build, implement and extend your safety training solutions program, as well as evaluate their effectiveness.
Training Topics: Choose from a Consultivo Safety Training Institute library of over 100 programs. Happy to help you to customize your bespoke safety training program from ideation to delivery.
Managers, supervisors, and workers all need to understand the program's structure, plans, and procedures. Having this knowledge ensures that everyone can fully participate in developing, implementing, and improving the program.
How to accomplish it
Provide training to all managers, supervisors, workers, and contractor, subcontractor, and temporary agency workers on:

Safety and health policies, goals, and procedures
Functions of the safety and health management system
How to report hazards, injuries, illnesses, and near misses
What to do in an emergency
The employer's responsibilities under the program
Workers' rights under the legal requirements

Provide information on the safety and health hazards of the workplace and the controls for those hazards.
Ensure that training is provided in the language(s) and at a literacy level that all workers can understand.
Emphasize that the program can only work when everyone is involved and feels comfortable discussing concerns; making suggestions; and reporting injuries, incidents, and hazards.
Confirm, as part of the training, that all workers have the right to report injuries, incidents, hazards, and concerns and to fully participate in the program without fear of retaliation.
Employers, managers, and supervisors are responsible for workers' safety, yet sometimes have little training on safety-related concepts and techniques. They may benefit from specific training that allows them to fulfill their leadership roles in the management system.
How to accomplish it
Reinforce employers, managers, and supervisors' knowledge of their responsibilities under the OHS legal requirements and the workers' rights
Train employers, managers, and supervisors on procedures for responding to workers' reports of injuries, illnesses, and incidents, including ways to avoid discouraging reporting.
Instruct employers, managers, and supervisors on fundamental concepts and techniques for recognizing hazards and methods of controlling them, including the hierarchy of controls.
Instruct employers, managers, and supervisors on incident investigation techniques, including root cause analysis.
Additional training may be needed to ensure that workers can incorporate any assigned safety and health responsibilities into their daily routines and activities.
How to accomplish it
Instruct workers on how to report injuries, illnesses, incidents, and concerns. If a computerized reporting system is used, ensure that all employees have the basic computer skills and computer access sufficient to submit an effective report.
Instruct workers assigned specific roles within the safety and health program on how they should carry out those responsibilities, including:

Hazard recognition and controls
Participation in incident investigations
Program evaluation and improvement

Provide opportunities for workers to ask questions and provide feedback during and after the training.
As the program evolves, institute a more formal process for determining the training needs of workers responsible for developing, implementing, and maintaining the program.
Providing workers with an understanding of hazard recognition and control and actively involving them in the process can help to eliminate hazards before an incident occurs.
How to accomplish it
Train workers on techniques for identifying hazards, such as job hazard analysis.
Train workers so they understand and can recognize the hazards they may encounter in their own jobs, as well as more general work-related hazards.
Instruct workers on concepts and techniques for controlling hazards, including the hierarchy of controls and its importance.
Train workers on the proper use of work practice and administrative controls.
Train workers on when and how to wear required personal protective equipment.
Provide additional training, as necessary, when a change in facilities, equipment, processes, materials, or work organization could increase hazards, and whenever a worker is assigned a new task.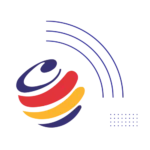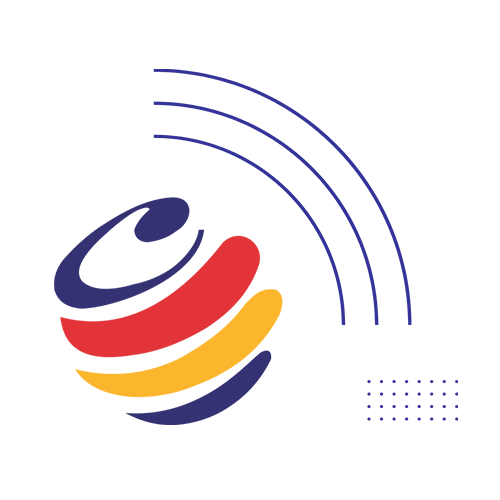 Education and training are important tools for informing workers, supervisors and managers about workplace hazards and controls so they can work more safely and be more productive. Another role of education and training, however, is to provide workers and managers with a greater understanding of the safety and health program itself, so that they can contribute to its development and implementation.
Safety courses provide employers, managers, supervisors, and workers with:
Knowledge and skills needed to do their work safely and avoid creating hazards that could place themselves or others at risk
Awareness and understanding of workplace hazards and how to identify, report, and control them
Specialized training, when their work involves unique hazards
Additional training may be needed depending on the roles assigned to employers or individual managers, supervisors, and workers. For example, employers, managers, and supervisors may need specific training to ensure that they can fulfil their roles in providing leadership, direction, and resources for the safety and health program. Workers assigned specific roles in the program (e.g., incident investigation team members) may need the training to ensure their full participation in those functions.
Effective training and education can be provided outside a formal classroom setting. Peer-to-peer training, on-the-job training, and worksite demonstrations can be effective in conveying safety concepts, ensuring understanding of hazards and their controls, and promoting good work practices.
Consultivo safety courses are trusted worldwide. Armed with the latest research, Consultivo experts start by incorporating country specific compliance regulations into the courses we design. Consultivo Academy can help you learn how to achieve Legal Compliance – and go beyond compliance – for the safety and well-being of your employees.
Our safety courses also go way beyond these basics to include global best practices to prevent injuries and ill-health.
Consultivo Academy provides training and capacity building services to organisations, industries and business entities in a whole range of management training to worker training. Training methods are unique and proven with interactions, participation, skill building methods and psychological interventions.
It nurtures and enrich people potentials through interactive & solutions oriented courses both in conventional and new age e-learning platforms.
Consultivo Academy training programs cover Safety, Sustainability, Environment & Energy, CSR, Management Systems, Organizational Development and Human Capital Development.
More than 86% of the participants trained by Consultivo Academy are found to be satisfied with the overall learning experience.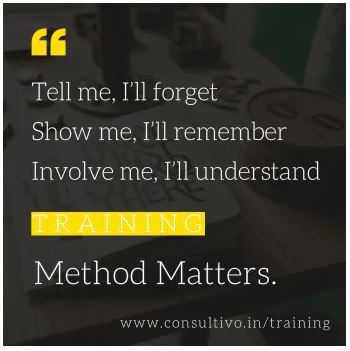 Get certified by Consultivo Academy