Independent Audit & Assurance Solutions consulting and audit assignments
Ready to serve anywhere you are
at the forefront of Environmental Advisory Space
20+ types of Industry Sectors
Covering Manufacturing, Mining, Agri-Business, Power & Utility, Construction, Services, FMCG, Logistics and Many More.
Consultivo environmental auditing process helps you to identify the environmental compliance and EMS related risks in your unit/operations that may lead to a loss. As an independent environmental audit company, we identify the areas of strength & weakness to provides a structured approach to continual improvement.
We have completed over 1,000 EHS audits and provided EHS compliance assistance around the world. Our projects range from compliance audits to international due diligence, comprehensive EHS auditing to large scale reviews and environmental assessment.
The purpose of an Environmental Audit program is to provide an objective assessment of the adequacy of the management of Environmental risk at a site level.
Our quantified assessments are used by global organisations to benchmark their Environmental management system against international best practices and country legal requirements.
What will you get – the audit outcome
During the audit, you get substantial non-tangible benefits like
 Higher engagement of site-level environment management professionals in spreading the technical knowledge across the organisation
Improved Environmental awareness level of the line function people Upon completion of the audit process, a detailed report is prepared by the Consultivo auditors. The report content generally includes:
Executive summary including graphical performance indicators & noteworthy efforts
 Compliance status with Environmental standards, statutory and regulatory requirements
 Overall summary of site Environmental performance including strengths and areas for improvement.
Comprehensive and segmental quantified rating/scoring (applicable for protocol assessment)
 Findings & recommendations for closing the gaps and improvement
Action plans
 Photo gallery
Being a practicing environmental audit company, Consultivo delivers reports and insights that are acceptable to the national and international stakeholders.
Solutions - How Consultivo can help
Comprehensive Environmental Audit
We offer a comprehensive Environmental Audit service covering
EMS Audit – Environmental Management Systems including policies, objectives, management programs, environmental organisation structure, responsibility & authorities
 Extensive review of production, materials, processes, by-products, wastes and the associated management systems
Risk management process – Aspect-Impact Analysis
 Compliance checks and reviews including Consent to operate, licences, permits, authorisations, periodic submissions to statutory bodies, legal compliance management and extent of compliance
 Investigation of on-site and off-site waste disposal practices
 Measurement & monitoring of Environmental parameters and performances
On-site inspection and employee interviews, Environmental competence
Preparation of a comprehensive report by experienced environmental auditors and management-friendly finding checklists
As a practicing environmental auditing company in India, we deliver reports with valid data and insights.
Find more on Green Audit in Educational Institutes
Environmental Compliance Audit
As a leading environmental auditing company in India, we offer Environmental Legal Compliance audits. They cover assessment & review of the statutory, regulatory, obligatory requirements applicable to the organisation. This includes:
 System of Environmental Legal compliance management, legal register, submission of statutory returns/reports
 Laws relating to Water pollution
 Law relating to Air pollution
 Other Legislations on Hazardous Chemicals, Hazardous, Biomedical, Plastic and e-Waste, Batteries Management and Handling, Industrial disaster
Chemical Accidents (Emergency planning, preparedness & response) Rules
 Public Liability Insurance Act & Rules
Review of preparedness on proposed/upcoming Legislation
 EMS Audit covering legal compliance management process
 Any other applicable statutory, regulatory and obligatory requirements
Refer: The Environment (Protection) Act and Rules in India.
Find more on EHS Compliance
EHS Audits evaluate the extent of environmental as well as Occupational Health & Safety (OHS) compliance against statutory requirements. They also check management system implementation gaps against national international standards, industry good practices.
Find more on EHS Auditing
Our Safety audits identify the areas of strength & weakness and provide a structured approach to continual improvement.
Find more on Health and Safety Audit
EHS Due Diligence and Environmental Due Diligence
We conduct evaluation on behalf of investors, organisations, and project proponents as part of their due diligence around investments, mergers and acquisitions. EDD or EHSDD identifies the potential & existing EHS risks or hazards associated with the activities or project.
Find more on EHS DD and Environmental Due Diligence
Standards for Environmental Audits
Our audits are are based on several requirements, standards and guidelines like
 International standards like ISO 14001, ISO 14011, World Bank EHS Guidelines
Country-specific legal requirements like EP Act, Rules in India
 Corporate policies and procedures
Industry good practices
 Consultivo proprietary protocol
The uniqueness of consultivo solutions
Consultivo provides Environmental management system support and audit services for all levels of government, institutional, commercial, industrial and mining clients. Our solutions are:
 Creative and innovative solutions that are often required to resolve complex problems
 Unique, end-to-end and customised to your existing system & need
 In line with statutory requirements, national and international standards, guidelines and industry best practices
 Delivered by industry experienced practical and competent consulting team
 Delivered with Consistency in high standards achieved through a robust QA process including auditor training, calibration and performance monitoring
Do you have a need for something else in your organisation that does not fit into the scope of a regular Environment Audit?
We are happy to work with you to develop a custom- made environmental auditing and related services that meet your stated needs. You can rely on our expertise to advise and guide you in your journey towards an effective risk management.
Send a mail to [email protected] or Call +91 98311 45556 The impact we create. The excellence we inspire.
Read a few of our stories as we partner in the management system excellence journey of different organisations as a management systems audit and advisory firm.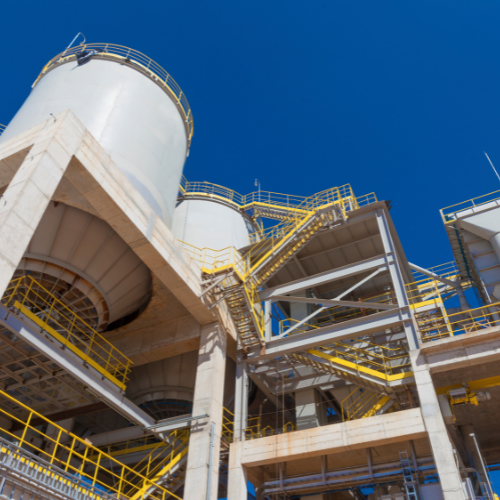 Design and Implementation and Maintenance of Integrated Management Systems Framework comprising of ISO 9001, ISO 14001, ISO 45001 and ISO 50001 standards.
The company is one of the largest manufacturer of grey cement, ready-mix concrete and white cement with multiple plants in India.  They decided to implement IMS – Integrated Management Systems.
The detailed risk assessment of each standards helped us to identify applicable controls. We developed the framework and policy documents. This was followed by the implementation facilitation.
The organisation was certified by one of the most reputed International CBs.
Relevant Standards and Protocols used:
ISO 9001, ISO 14001, ISO 45001, ISO 50001 and Industry Good Practices
Multiple Manufacturing Units Spread across India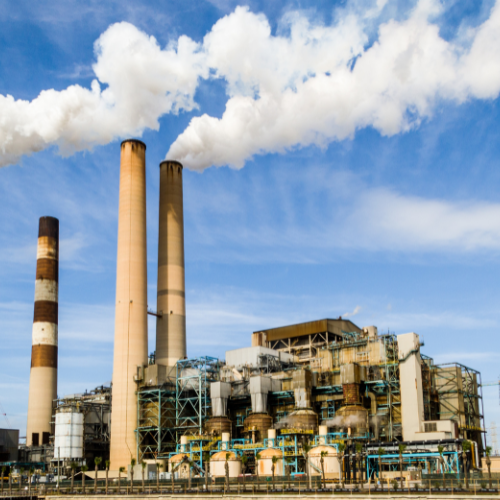 Design and Implementation of ISO 9001, ISO 14001 & ISO 45001 Systems, support for certification and system maintenance.
The customer is an integrated electrical utility company engaged in generation and supply of power to residential, commercial, and industrial customers.
The individual management systems were developed in line with the power & utility industry requirements and certified.
Relevant Standards and Protocols used:
ISO 9001, ISO 14001, ISO 45001 and Industry Good Practices.
Multiple Locations in India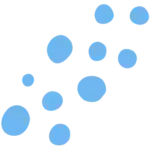 Some more answers to your questions – FAQ