Management Consulting Practice
Sustainability, Business Excellence & Risk Management. India, SAARC Countries & Middle East
Ready to serve anywhere you are
at the forefront of Management Consulting Advisory Space
20+ types of Industry Sectors
covering Manufacturing, Mining, Power & Utility, Construction, Service, High rise Buildings and Logistics
Range of solutions in Consulting, Advisory & Handholding
We believe that consulting is more than providing advice. We provide solutions. Our management consulting practice is a combination of two broad types: strategy and operations in the areas of sustainability, risk management and business excellence.
Solutions – How Consultivo can help
Safety Consulting Solutions
LOSS PREVENTION – ILL HEALTH & INJURY
Customised Occupational Health & Safety (OHS) solutions specific to your organisation's OHS risk profile
Social Consulting Solutions
DEVELOPMENT, IMPACT & SOCIETY
Complete range of services in the Social Responsibility, Social Governance, Human Rights, Disclosures and Communications
Environmental Consulting Solutions
REDUCE YOUR ENVIRONMENTAL IMPACTS
Consulting support for the prevention of pollution, conservation of water, use of energy, and waste management.
People Advisory Solutions
OPTIMIZING PEOPLE PERFORMANCES
We support the process of enhancing people effectiveness and improving business performance.
Management Systems & Business Excellence
Implementation of ISO 9001, ISO 14001, ISO 45001, ISO 27001, Business Process Reengineering
What differentiates us in management consulting?
Integrated solutions tackle specific issues
Consultivo offers a wide range of solutions; and many others designed for specific organisational needs and industry sector requirements.
Cosultivo product research team has designed many result-oriented products, or "solutions", where consultants are engaged to implement a predefined approach to a specific issue or problem.
The solutions are generally data-orientated, tool-based, and having the analytic capability.
Quantified performance measurement approach
Organisations are increasingly moving away from the traditional consulting performance management approach of 'How much did we do?' So we are continuously bringing evolution to our services to demonstrate more meaningful delivery of outcomes and measuring impact including 'What difference did we make?'.
Result, impact and alignment to the business objectives are the common themes; what clients are looking for in our services.
Innovation is integrated in our products, services and processes. The management consultant industry was born out of this belief and continues to be a source of support for organisations looking for that expertise.
We continue to develop our products and services to ensure that we stay at the cutting edge of innovative working practices.
Solution orientation is a combination of things put together to deliver a higher impact with visible improvements.
The principles, standards, guidelines, methodologies and tools used to provide these services are globally accepted, tested over time, and are updated on a continual stakeholder feedback process.
Practical knowledgeable & competent resource
Customers get benefits out of our competent resources and carefully developed knowledge culture.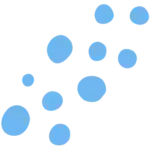 Some more answers to your questions – FAQ
A Management Consulting firm or a Business Consultant helps organisations by solving their strategic and operational issues through:
Logical analysis of the root causes, gap analysis with requirements and providing apt solutions
Sharing best practices within and across industries; and
Bringing in applicable outside perspectives to offer strategic improvements
In fact, each of these changes can increase organizational efficiency and help in managing business risks.