Emergency Response Plan ERDMP
Advisory, Consulting & Assurance Solutions
Hazardous Industries and Process Plants.






2K+ safety audits & assessments
India, SAARC Countries & Middle East
Ready to serve anywhere you are
at the forefront of Safety Advisory Space
20+ types of Industry Sectors
Covering Manufacturing, Mining, Agri-Business, Power & Utility, Warehouse, Construction, Services, FMCG, Logistics and Many More.
Emergency Response Plan | ERDMP (Emergency Response and Disaster Management Plan) | Emergency Preparedness and Response Plan
Emergency means a situation or scenario which has the potential to cause serious danger to persons, environment or damage to property and which tends to cause disruption inside or outside the premises and may require the help of outside resources.
Disaster means an occurrence of such magnitude as to create a situation in which the normal patterns of life within an industrial complex are suddenly disrupted and in certain cases affecting the neighbourhood seriously with the result that the people are plunged into helplessness and suffering and may need food, shelter, clothing, medical attention, protection and other life sustaining requirements.
In line with Statutory & Regulatory requirements and National & International Standards.
Onsite Support through Document Review, Gap Assessment Tabletop Exercise, and Scenario-based Mock Drills
Disaster Management Plan means a well-coordinated, comprehensive response plan to contain loss of life, property, environment and provide speedy and effective recovery by making the most effective use of available resources in case of a disaster. Featured training courses
How can we work together?
Consultivo helps organisations by supporting the entire process of preparation, implementation and Training on Emergency Response/Preparedness and Disaster Management Plan (ERDMP) as well as providing consulting supports in different fragments of the journeys through:
Development of onsite Emergency Response/Preparedness and Disaster Management Plan (ERDMP)/Emergency Preparedness & Response Plan (EPRP)
Implementation support for the plan
Training and Capacity Building on awareness and preparedness for core team members, management, executives and workforce
In order to be excellent, we work on our products & services on each project. Few impact points are listed here:
 Ensuring compliance to the National Statutory & Regulatory requirements by use of National & International Codes and Standards
The major risk contributors are listed out through vulnerability assessment. If contract permits, recommendations are made in order to reduce the risk to 'As Low As Reasonably Practicable' (ALARP) Levels as per UK HSE criteria or PNGRB (in India) risk acceptance criteria. Company's internal criteria for ALARP can also be utilised if the data is shared by company before project initiation.
 Focus on objectivity and quantification when we talk about Risk Assessment through Consequence Analysis, Quantitative Risk Assessment (QRA), Scenario Analysis
 Use of validated software for consequence and risk calculations containing a series of up to date models that allow detailed modelling and quantitative assessment of release rate pool evaporation, atmospheric dispersion, vapour cloud explosion, combustion, heat radiation effects from fires, etc. The basis of software is the hazard model given in TNO Yellow Book.
Use of the design-basis values for natural hazards such as earthquake, floods, cyclones, Tsunami etc. for estimation of site-specific cases with historical data. They are also determined through various national codes on the design of structures
Emergencies can be categorised into three broad levels on the basis of seriousness and response requirements:
Level 1: Emergency or an incident which can be effectively and safely managed, and contained within the site, location or installation by the available resources and has no impact outside the site, location or installation.
Level 2: Emergency or an incident
 which cannot be effectively and safely managed or contained at the location or installation by available resources and additional support is alerted or required
 is having or has the potential to have an effect beyond the site, location or installation and where external support of mutual aid partner may be involved
 is likely to be a danger to life, environment or to industrial assets or reputation
Level 3: This is an emergency or an incident with the off-site impact which could be catastrophic and is likely to affect the population, property and environment inside and outside the installation, and management and control is done by district administration.
Activities involved in disaster risk management
Disaster or Emergency risk management is the sum total of all activities, programmes and measures that emphasise preparedness and mitigation, and can be taken up before, during and after a disaster with the purpose of averting and minimising the resultant losses.
Activities that are taken up within disaster risk management include:
Before a disaster (pre-disaster): Activities have taken to reduce human and property losses caused by a potential hazard. These are mitigation and preparedness activities.
During a disaster (disaster occurrence): Initiatives are taken to ensure that the needs and provisions of victims are met, and their suffering minimised. These are emergency response activities.
After a disaster (post-disaster):

Initiatives taken in response to a disaster with the purpose of achieving early recovery and rehabilitation of the affected communities, immediately after a disaster strikes. The impact we create. The excellence we inspire.
Read a few of our stories as we partner in the sustainable agricultural excellence journey of different organisations as an ESG advisory firm.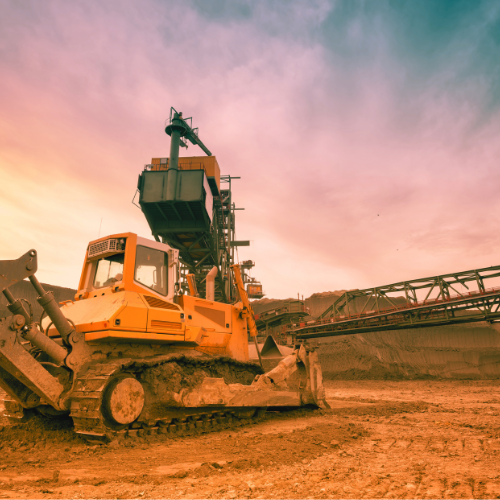 The internationally reputed company is a major construction, mining and power solutions provider with more than 25 locations in India. Their major challenge was working with multiple standards and legal requirements of different stakeholders.

We started with the development of an inhouse standard and guideline which was implemented across the locations.
We customized our scored assessment protocol 'Protosafe' as per their requirements and developed a three year plan. The safety performance scorecard provided the required guidelines to the management for improvement. Our recommendations facilitated the actions.
A definite positive trend of improvements observed in the subsequent years.
Relevant Standards and Protocols used:
Consultivo ProtoSafe, IS 14489, Indian Legal Requirements, ISO 45001
Construction, power, heavy equipment and services
25 Locations across India
Project ongoing till April 2023.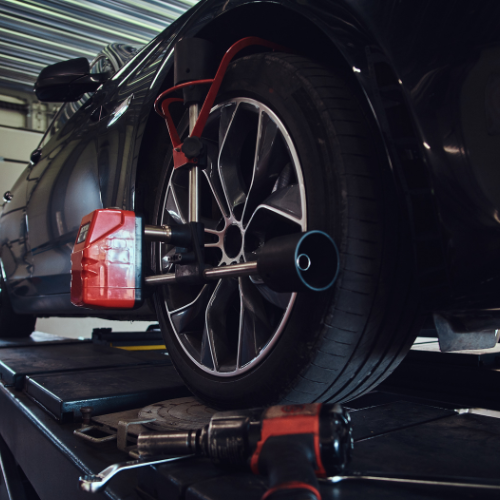 An international automotive manufacturer intended to reduce the OHS risks across the value chain – dealers/workshops. We created a customized OHS audit protocol keeping the focus on the relevant potential hazards and risks. The outcome includes analytics, scoring, benchmarking among the entities.
The project is ongoing for 1200+ units across India.
Relevant Standards and Protocols used:
Consultivo ProtoSafe, IS 14489, Indian Legal Requirements, ISO 45001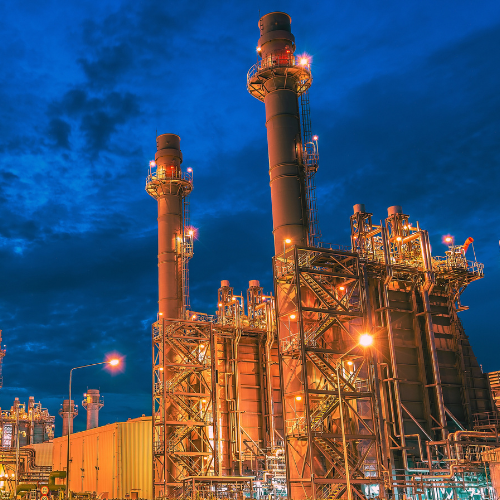 A large Naphtha Based Petrochemical Complex needed statutory safety audit as per IS 14489 standard. This audit was intended for meeting compliance and finding out potential risks from an independent expert perspective.

Consultivo was selected after a rigorous technical evaluation process which was focused on the quality of experience and expertise of both the organization as well as the auditors. The team was carefully chosen with diversified expertise in General Safety, Fire Safety, Process Safety and Electrical Safety with adequate Oil & Gas (Refinery & Petrochemical) experience.
The audit was conducted as per IS 14489:2018 standard and a detailed report was submitted with specific gaps, risks and recommendations.
Relevant Standards and Protocols used:
Consultivo ProtoSafe, IS 14489, Indian Legal Requirements, ISO 45001
Construction, power, heavy equipment and services
One Location with Naptha Cracker Unit and 12 Associated Plants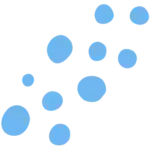 Some more answers to your questions – FAQ
 to prevent casualties – both on-site and off-site
 to reduce damage to property, machinery, public and environment
 to develop a state of readiness for a prompt and orderly response to an emergency and to establish a high order of preparedness (equipment, personnel) commensurate with the risk
 to provide an incident management organogram with clear missions and lines of authority (incident command system, field supervision, unified command)
 to ensure orderly and timely decision-making and response process (notification, standard operating procedures)
 to maintain good public relations
Emergency Response Plan It can be used as a tool to manage emergency
 It is concise and informative so that members of the emergency control organisation should be able to quickly refer to the action plan to determine important functions that are being carried out
 A reference material, for proactive preparation throughout the year
 Always Up to date
 Specific and customised to the site
 Covers all probable emergency or disaster situations, both natural and human-induced
 Scenarios backed up by quantitative consequence modelling as much as possible
For all practical purposes, all organisation need an Emergency Response/Preparedness and Disaster Management Plan (ERDMP) as a Loss Prevention Measure. However, for hazardous industries and processes, it's mostly mandated under country specific legal requirements. Few of the focus industries are:
 Oil and Gas sector installations like hydrocarbons processing entities, gaseous/liquid product pipeline, oil and natural gas terminals & commercial storage and transportation, hydrocarbons gas bottling Installations including CNG, city gas distribution facilities and retail outlets
 Units with Hazardous processes and or substances as directed by different legal requirements
 Download Consultivo Knowledge Presentations here