Verification & Assurance Solutions audit, verification, gap assessment & due diligence projects in last two years
India, SAARC Countries & Middle East
Ready to serve anywhere you are
at the forefront of Audit and Assurance Advisory Space
20+ types of Industry Sectors
covering Manufacturing, Mining, Power & Utility, Construction, Service, High rise Buildings and Logistics
Audit and Assurance Consultancy Solutions
We believe that a management audit or assessment is actually much more than checking compliance. We provide risk management solutions through audit in the areas of sustainability, risk management and business excellence.
Consultivo – The unique experience
Consultivo as an organisation has acquired wealth of knowledge in numerous global auditing codes codes and standards; while partnering with its customers in the capacity of an advisor, consultant, assessor or trainer.
As an organisation, Consultivo Knowledge Management system and competent resources are well organised to support our customers on any generic or industry/organisation specific audit and assurance processes in Sustainability, Business Risk and Business Excellence.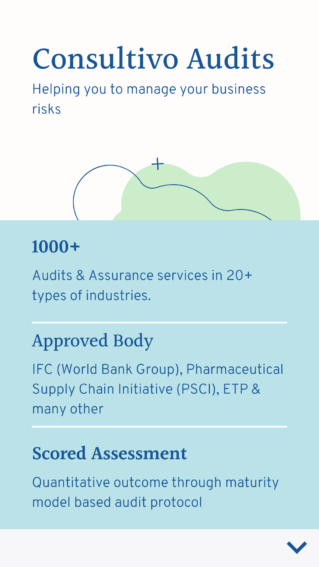 Solutions – How Consultivo can help
LOSS PREVENTION – ILL HEALTH & INJURY
DEVELOPMENT, IMPACT & SOCIETY
MANAGE ENVIRONMENTAL IMPACTS
People Advisory – HR Audits
OPTIMIZING PEOPLE PERFORMANCES
Management Systems & Business Excellence
How can we help with management audits?
Consultivo audit and assurance team can provide you a complete status report of any organization, project, process or facility with Gap Assessment Audits, Compliance Audits, Customized Protocol Audits, or Assurance Audits against a set of requirements.
We understand your as well as your stakeholders' requirements on sustainability, business excellence and business risk issues, identify the relevant national & international standards and codes of practices, integrate their requirements and customize them to your industry practices.
We offer a complete range of support to develop & customize codes and standards those are supported by interpretation and implementation guidelines. They are practical, effective and easy to use for that particular industry. Often further support is provided with capacity development programs.
Our team has rich experience in social issues, community development and sustainability practices. We work with global codes, standards and guidelines especially GRI Standards, ISO 26000, CSR Legal requirements in India, National Voluntary Guidelines, Stock Exchange Requirements like SEBI BRSR Requirements, IFC Guidelines etc.
What we deliver in the form of audit report
Quality Content
Risk based, Priority
Reflects what the management needs to know – Risks, Controls, Priorities, Compliances and Improvement Opportunities.
Alignment with national & international standards & national legal requirements
Recommendations, Action Plans
Right Communications
Management dashboard with analytics, graphs, charts, infographics
Clear guidance for operational professionals and executors
Professional and easy to understand quality language, clear and concise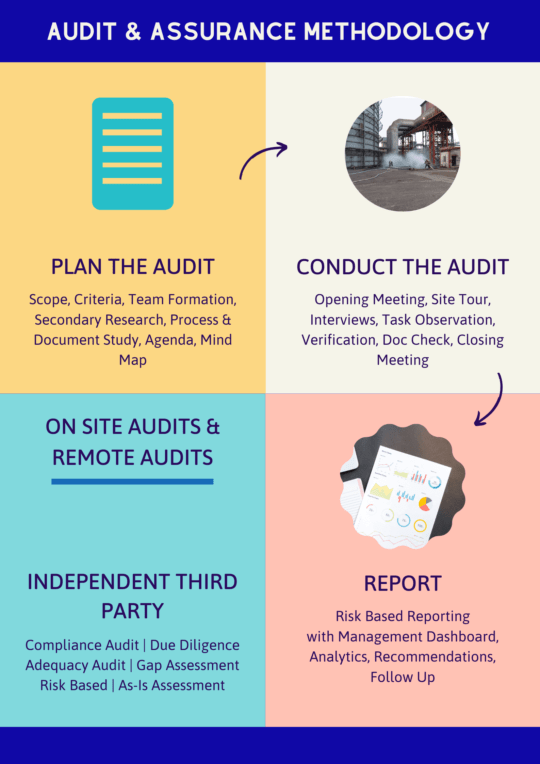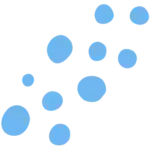 Some more answers to your questions – FAQ