Independent, Unbiased, Online & Onsite HR Audit Solutions consulting and audit assignments
Ready to serve anywhere you are
at the forefront of People Advisory Space
20+ types of Industry Sectors
covering Manufacturing, Mining, Power & Utility, Construction, Service, High rise Buildings and Logistics
HR Audit & Due-diligence is an investigative process of collecting and analyzing appropriate, relevant data before reaching a decision with a goal of understanding the advantages, disadvantages and risks associated with the decision (Source: International Business Standards Association).
HR Audit & Due-diligence provides a snapshot of the internal and external corporate identity, recognition and status of the formal and informal leaders to recognise and motivate them within the organisation. This also helps to understand the scenarios of change management and take action plans as and when required.
How can we work together?
— Integration of human resource management policies and processes, organisational culture and employee information systems
— Consolidation of employee benefits
— Consolidation of organisational structure
— Consolidation of career path and succession plan
— Consolidation of talent profile
— Establishment and deployment of communication plan for effective change management
Solutions - How Consultivo can help
Identifying human resource management risks
Ascertaining availability of fitting interventions for mitigating identified human resource management risks
Determining employment costs of the prospective business
Assessing organisational leadership models
Assessing the human resource management process of the deal
— By identifying challenges to the management in each key area
— Determining the probability of each challenge
— Determining the impact of each challenge
— Determining the manageability of each challenge
— Developing an action plan for handling each challenge
HR Audit & Due-Diligence Checklist
Consultivo carries out HR Due-Diligence through an audit with the help of a checklist/protocol. The checklist contains the following components –
— National political, social and cultural framework
— Strategy, workforce composition and organisation
— HR administration and measurement
— Legal framework
— Recruitment
— Review of key contracts of employment
— Training and development
— Remuneration and pay administration
— Benefits
— Sick leave and sickness pay and benefits
— Employee financial participation
— Performance and quality management
— Working time
— Leave and time-off
— Equality
— Employee representation and corporate communication
— Security and safety
— Internal rules, discipline and grievance procedures
— Termination of contract
— Retirement and pensions
Benefits of HR Due-Diligence
HR audit helps clarify the department's role and leads to greater uniformity, especially in the geographically scattered and decentralised HR function of large organisations. Perhaps most important, it finds problems and ensures compliance with a variety of laws and strategic plans in an organisation.
You are on a journey towards People Excellence. Consultivo People Excellence model is a people management framework that allows companies to achieve success by measuring where they are on the path towards positive transformation.
This model will enable you to understand the gaps and possible solutions available. Finally, it significantly improves your organisation's performance.
Employee Satisfaction Survey or perception surveys play a very vital role under the element 'detection'.
As a people advisory service provider or an HR consulting firm in India and across the world, we help you manage people-related risks. Our approach ensures that your organisation will produce positive and valuable results across a full spectrum of human resource issues like legal compliance, perception surveys, due diligence, social accountability etc.
In the domain of HR Consultancy, Consultivo offers comprehensive People Management, Business and Human Rights as well as Organizational Development solutions to organizations in meeting the growing risk management requirements.
Consultivo supports companies globally on several research & survey related solutions like Employee Engagement Survey, Safety Perception Survey, Employee Survey, Engagement Survey, Employee Satisfaction Survey, Employee Well Being Survey, Social Survey, Stakeholder Survey and many more.
Irrespective of where you are in your business improvement and people excellence journey, contact our expert team who will be able to give advice and guidance about options that will enable you to meet your goals. The impact we create. The excellence we inspire.
Read a few of our stories as we partner in the management system excellence journey of different organisations as a management systems audit and advisory firm.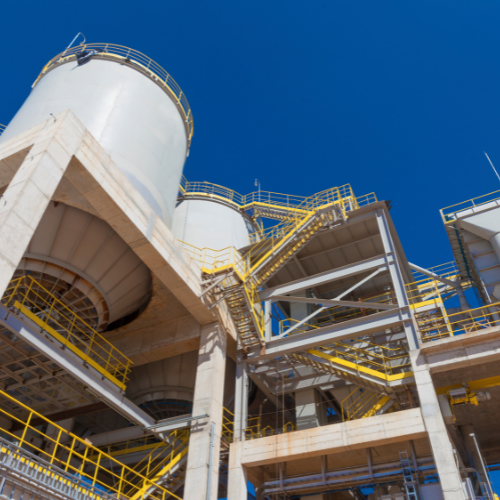 Design and Implementation and Maintenance of Integrated Management Systems Framework comprising of ISO 9001, ISO 14001, ISO 45001 and ISO 50001 standards.
The company is one of the largest manufacturer of grey cement, ready-mix concrete and white cement with multiple plants in India.  They decided to implement IMS – Integrated Management Systems.
The detailed risk assessment of each standards helped us to identify applicable controls. We developed the framework and policy documents. This was followed by the implementation facilitation.
The organisation was certified by one of the most reputed International CBs.
Relevant Standards and Protocols used:
ISO 9001, ISO 14001, ISO 45001, ISO 50001 and Industry Good Practices
Multiple Manufacturing Units Spread across India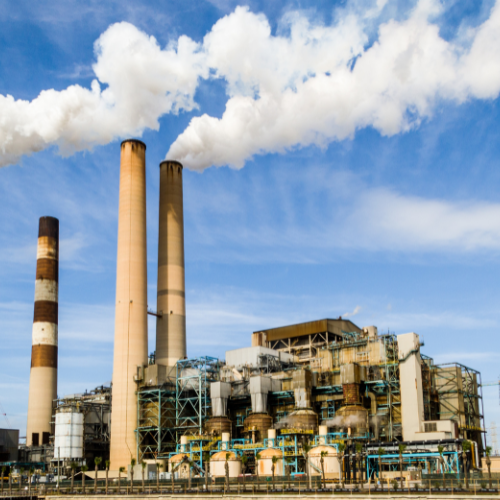 Design and Implementation of ISO 9001, ISO 14001 & ISO 45001 Systems, support for certification and system maintenance.
The customer is an integrated electrical utility company engaged in generation and supply of power to residential, commercial, and industrial customers.
The individual management systems were developed in line with the power & utility industry requirements and certified.
Relevant Standards and Protocols used:
ISO 9001, ISO 14001, ISO 45001 and Industry Good Practices.
Multiple Locations in India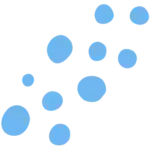 Some more answers to your questions – FAQ
HR Audit & Due-diligence Audit is an excellent vehicle for gaining the insight of different elements and lifecycle of employment practices like attraction, training, retaining and rewarding It reflects a clear understanding of the employees who make up the workforce.
A carefully designed and conducted HR Audit & Due-diligence audit can reveal a great deal of information about employees including:
— Management can use the perceptions derived out of Employee Satisfaction Survey to improve the workplace and existing HR practices.
— Organization responsiveness to employee feedback leads to higher satisfaction and employee morale. That, in turn, yields higher retention rates, better customer service, lower absenteeism and higher productivity.
— The simple fact that the organization is conducting an independent, unbiased and anonymous survey can send a positive message to employees. They can feel that their opinions matter and they will not be victimised for their opinions.
— As a HR Audit & Due-diligence auditor Consultivo provides end to end services in this domain.
Organizations are expected to conduct an HR Audit & Due-diligence Audit on a regular basis. Many conduct this annually.
Requesting regular feedback demonstrates that the company actually cares about how they perceive their work environment. It ensures both way communications from employees and their organisation.
Choosing when to conduct the audit should take several things into consideration. Few of them are mentioned below:
— Scheduling the survey in a relatively non-peak production period and avoiding holiday seasons generally ensures maximum responses.
— Until and unless there is a specific purpose, it's better to avoid high-stress periods like a bonus, performance appraisal, merger, restructuring, lay-off etc. There is a chance to get skewed results during these periods.
As an Independent HR Audit & Due-diligence Auditor, Consultivo provides unbiased and insightful information with recommendations for improvement.
HR Audit & Due-diligence Audit can be conducted fully online, Fully Onsite and in a blended method, depending on the purpose and requirements.
Consultivo offers bespoke solutions in the entire domain of HR Consulting including Employee Survey, HR Audit, Human Rights Due Diligence, Competency Mapping, Employee Well being Audit and HR Trainings. Call or WA +91 98311 45556 or write to [email protected]