Safe Crane Operation Training
Online and On-Site Course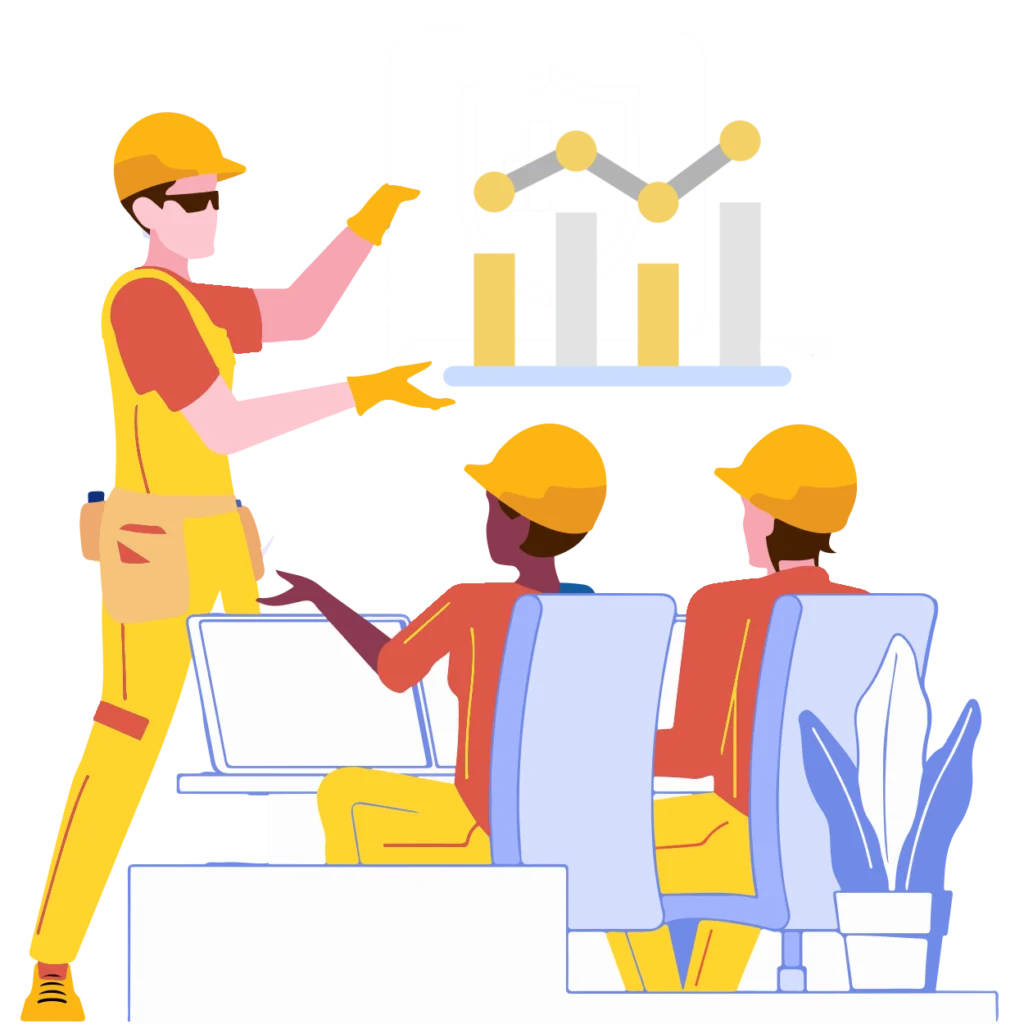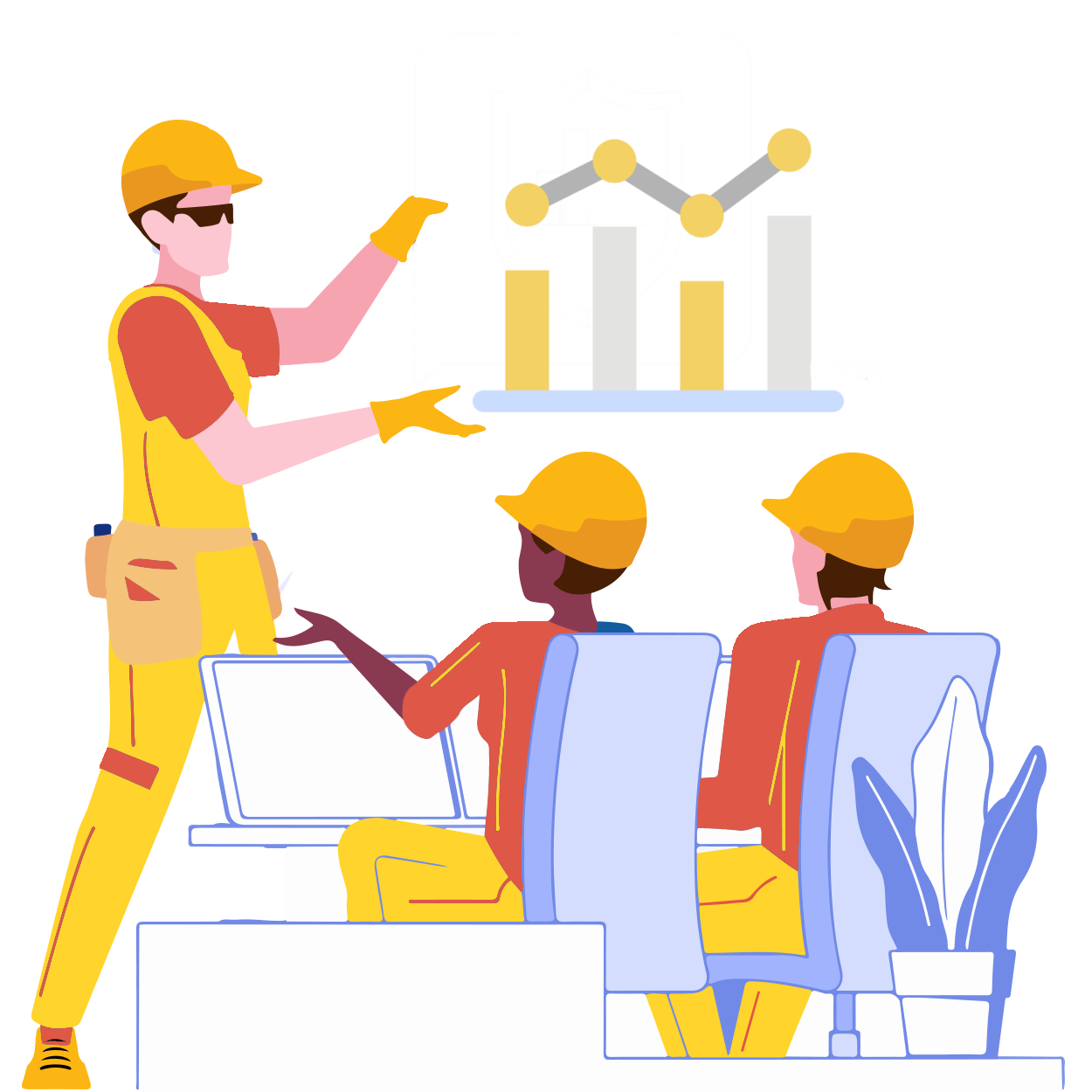 Consultivo Academy Certified Professionals
Ready to provide engaged learning experience anywhere you are
Participants are highly satisfied with the overall learning experience
Courses we offer in the field of sustainability & risk management
languages you can choose from
Safe Crane Operation Training Solutions
Crane Operator Training is designed for crane operators and the supervisory personnel responsible for the daily operation and safe performance of cranes.
Safe Crane Operation – Employees of most of the heavy industries work with different kind of cranes under various circumstances. Crane accidents cause injuries to operators, workers on the job site and even people nearby. The majority of crane accidents are caused by human error which may result in safety risks and uncontrollable downtime. Accidents can be minimised or prevented through proper training and crane usage.
The training gives participants the working knowledge to assist in reducing operator errors that may lead to unnecessary downtime. Crane operator training can provide additional knowledge to help avoid possible serious injury to personnel caused by improper crane operation.
Participants will learn local requirements for crane operation.
Enterprise Learning Solutions
Safe Crane Operation Training Onsite and Online Courses
Four hour OELT (Online Expert Led Training): Understanding and awareness level course
One day: Understanding and awareness level course
Two days: Understanding, awareness and implementation level course with more case studies and live examples
6-hour eLearning module
The course duration can be chosen depending on the requirement, course coverage and target participants.
This course features a unique learning approach that provides an individual knowledge & awareness building experience through an overview and basic knowledge of safe crane operation requirements.
Topics covered include:
1. Causes of Crane accidents
2. Legal requirements
3. Operation, maintenance, inspection and storage
EOT crane
Lifting machines
Lifting tools
Tackles
4. Crane operation safe procedure
Rules of safe and proficient crane operation
5. Safe slinging practices with all type of slings –
Wire rope
Chain sling
Synthetic
Nylon
Web slings
6. Safe working load (SWL) calculation
7. Safe rigging, Procedures to attach the load to the hook, Signalling, Recommended hand signals, etc
8. Supervision, Lifting plan preparation, Precise spotting of loads and Making precision lifts proper techniques to minimise load swing
9. Qualification & competence
Competent person
Minimum qualifications and requirements for a crane operator
The course can be tailor made in terms of duration, level of detail, and according to company requirements.

Get certified by Consultivo Academy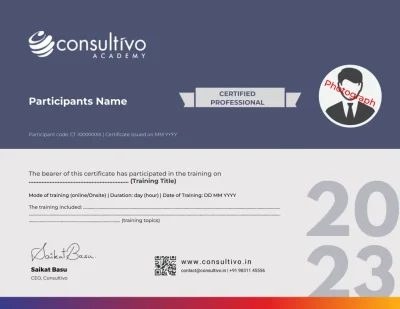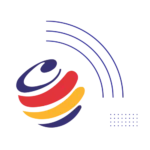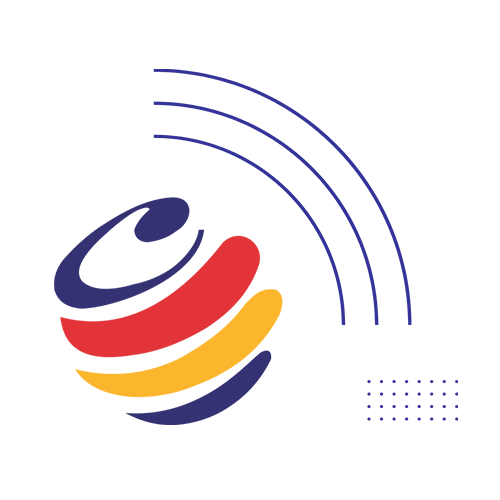 Related training programmes