All you wanted to know about BRSR
In India, the top 1,000 listed companies are required to furnish a Business Responsibility Report (BRR) to the stock exchanges as a part of their annual reports. The BRR comprises the initiatives taken by the companies from an Environmental, Social and Governance (ESG) perspective, in the Securities and Exchange Board of India (SEBI) prescribed format.
SEBI amended certain provisions of the SEBI LODR (Listing Obligations and Disclosure Requirements) Regulations, 2015 through a notification dated 5 May 2021 and the requirement of BRSR has come into picture.
Being one of the leading ESG consulting firms, Consultivo technical team receives several queries; and the research team has listed many of them under this FAQ section.
What is BRSR or Business Responsibility and Sustainability Reporting?
BRSR full form is Business Responsibility and Sustainability Reporting. SEBI introduced the BRSR framework, mandating certain listed companies to disclose their ESG related information as a mandatory process. The BRSR framework aims to enhance transparency and encourage companies to adopt responsible and sustainable business practices.
At present, BRSR or Business Responsibility and Sustainability Reporting is mandated for the top 1000 listed companies (by market capitalisation) in India.
BRSR is not merely presenting the data collected, but an approach to drive an organization's commitment to sustainability, and demonstrate it to the interested parties in a transparent manner.
The BRSR is an initiative towards ensuring that investors have access to standardized disclosures on ESG parameters. Access to relevant and comparable information will enable investors to identify and assess sustainability-related risks and opportunities of companies and make better investment decisions. At the same time, companies will be able to better demonstrate their sustainability objectives, position, and performance resulting in long-term value creation.
Overall, higher standards of ESG disclosures and transparency will help in attracting more capital and investment.
The BRSR seeks disclosures from listed entities on their performance against the nine principles of the 'National Guidelines on Responsible Business Conduct' (NGBRCs) and reporting under each principle is divided into essential and leadership indicators. The essential indicators are required to be reported on a mandatory basis while the reporting of leadership indicators is on a voluntary basis.
Listed entities should endeavor to report the leadership indicators also.
How did BRSR come into existence?
 Sustainability Reporting is an overview of a company's economic, environmental and social impacts, caused by its business process. It ensures that the organizations consider their impacts on sustainability issues and enables them to be transparent about the risks and opportunities they face. Further, governmental regulation on environment, social and governance (ESG) issues have heightened to protect the rights of citizens and the environment.
SEBI was one of the early adopters of sustainability reporting for listed entities amongst its global peers. The filing of the BRR containing ESG (Environment, Social and Governance) disclosures was first introduced for listed entities in 2012.
In November 2018, the Ministry of Corporate Affairs (MCA) constituted a Committee on Business Responsibility Reporting for finalizing Business Responsibility Reporting formats for listed and unlisted companies, based on the framework of the National Guidelines for Responsible Business Conduct' (NGRBCs).
In August 2020, the Committee addressed various aspects and issues that could improve the quality and utility of disclosures and recommended Business Responsibility and Sustainability Reporting (BRSR) as an update on the existing Business Responsibility Reporting (BRR) to incorporate the current global practices in non-financial sustainability reporting based on the NGRBCs.
As per SEBI Circular on "Business Responsibility and Sustainability Reporting by listed entities", the BRSR shall be applicable to the top 1000 listed entities (by market capitalization).
BRSR has found its way into the regulatory provisions by way of an amendment to the Regulation 34(2)(f) of the Listing Regulations, notified on 5th May 2021. Further, SEBI vides circular dated 10th May 2021 introduced the format of BRSR and the guidance note to enable the companies to interpret the scope of disclosures.
In order to give time to companies to adapt to the new requirements, the reporting of BRSR shall be voluntary for FY 2021 – 22 and mandatory from FY 2022 – 23.
However, companies are encouraged to be early adopters of the BRSR, thus being at the forefront of sustainability reporting.
Basis of reporting requirements under BRSR
The base document behind which the BRSR has evolved is the extant BRR and National Guidelines on Responsible Business Conduct (NGRBC) principles, which itself emanates from Social Development Goals (SDGs).
SDGs by the United Nations are the backbone of the Principles of the NGRBC, each of the 9 Principles which forms the very root of the BRSR reporting has been aligned with the 17 SDGs.
What are the benefits of BRSR?
The MCA report objectifies BRSR to serve as "a single comprehensive source of non-financial sustainability information relevant to all business stakeholders – investors, shareholders, regulators, and public at large."
Is BRSR applicable for all companies?
Applicability of Business Responsibility and Sustainability Reporting BRSR Reporting under the new requirements of Business Responsibility and Sustainability Reporting has been made mandatory for the top 1,000 listed companies by market capitalization from FY 2022-23 onwards.
Other companies can voluntarily submit BRSR effective 2021-22.
For the purpose of determining the applicability of the requirement, the market capitalisation would be calculated as on 31 March of every financial year.
Are unlisted companies covered under BRSR requirements?
Business Responsibility and Sustainability Reporting and unlisted companies
As per the MCA committee recommendation, the reporting requirement may be extended by MCA to unlisted companies based on specified thresholds of turnover or paid-up capital.
Further, the committee recommends that on a voluntary basis, smaller unlisted companies below this threshold limit may adopt a lite version of the format.
Two formats for disclosures are available; a comprehensive format for listed companies; and a lite version for unlisted companies, in case it is extended to them.
What are the steps to be followed by aspiring companies?
Companies who are mandated to comply with SEBI BRSR reporting requirements need to invest in necessary mechanisms which could help in the following aspects:
International movements on ESG Reporting
Governments of several countries have introduced disclosures on sustainability reporting. Countries like Denmark, South Africa, China, Malaysia, and Philippines require certain companies to make disclosures in relation to their non-financial performance across ESG aspects.
EU Non-Financial Reporting Directive is one of the most significant EU-wide legislative initiatives to promote sustainability reporting. Climate change related reporting is prevalent in Australia, Mexico, USA, and in France. The Modern Slavery Act, first enacted by the UK in 2015 and more recently by Australia, asks each company to report on modern slavery not just in its operations but also in its global supply chains, thereby including many SMEs in emerging markets.
International investors with global investment portfolios are increasingly calling for high quality, transparent, reliable, and comparable reporting by companies on climate and other environmental, social and governance (ESG) matters.
On 3 November 2021, the IFRS Foundation Trustees announced the creation of a new standard-setting board—the International Sustainability Standards Board (ISSB).
The ISSB will benefit from the consolidation of global bodies (Climate Disclosure Standards Board – CDSB, International Integrated Reporting Council – IIRC and Sustainability Accounting Standards Board – SASB) – as well as the support of International Organization of Securities Commission – IOSCO, Task Force on Climate-related Financial Disclosures – TCFD and World Economic Forum – WEF). Together they share the aim of enterprise value-focused sustainability disclosures.
The World Economic Forum has also released a set of universal ESG metrics and disclosures that companies can report on. These metrics and disclosures are aligned with the UN SDGs: Principles of governance, planet, people, and prosperity.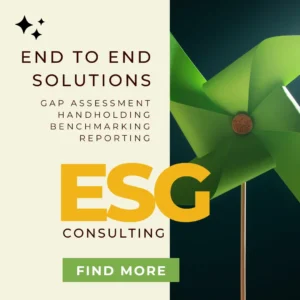 Compatibility of BRSR with other reporting frameworks
Companies preparing and disclosing sustainability reports based on internationally accepted reporting frameworks such as GRI, SASB, TCFD, are allowed to cross refere the disclosures made under such framework to the disclosures sought under BRSR.Companies may leverage existing disclosures to avoid repetitions.
Mandatory reporting under BRSR shall not restrict companies from making extensive disclosures in their annual reports voluntarily through integrated reporting or other sustainability report frameworks.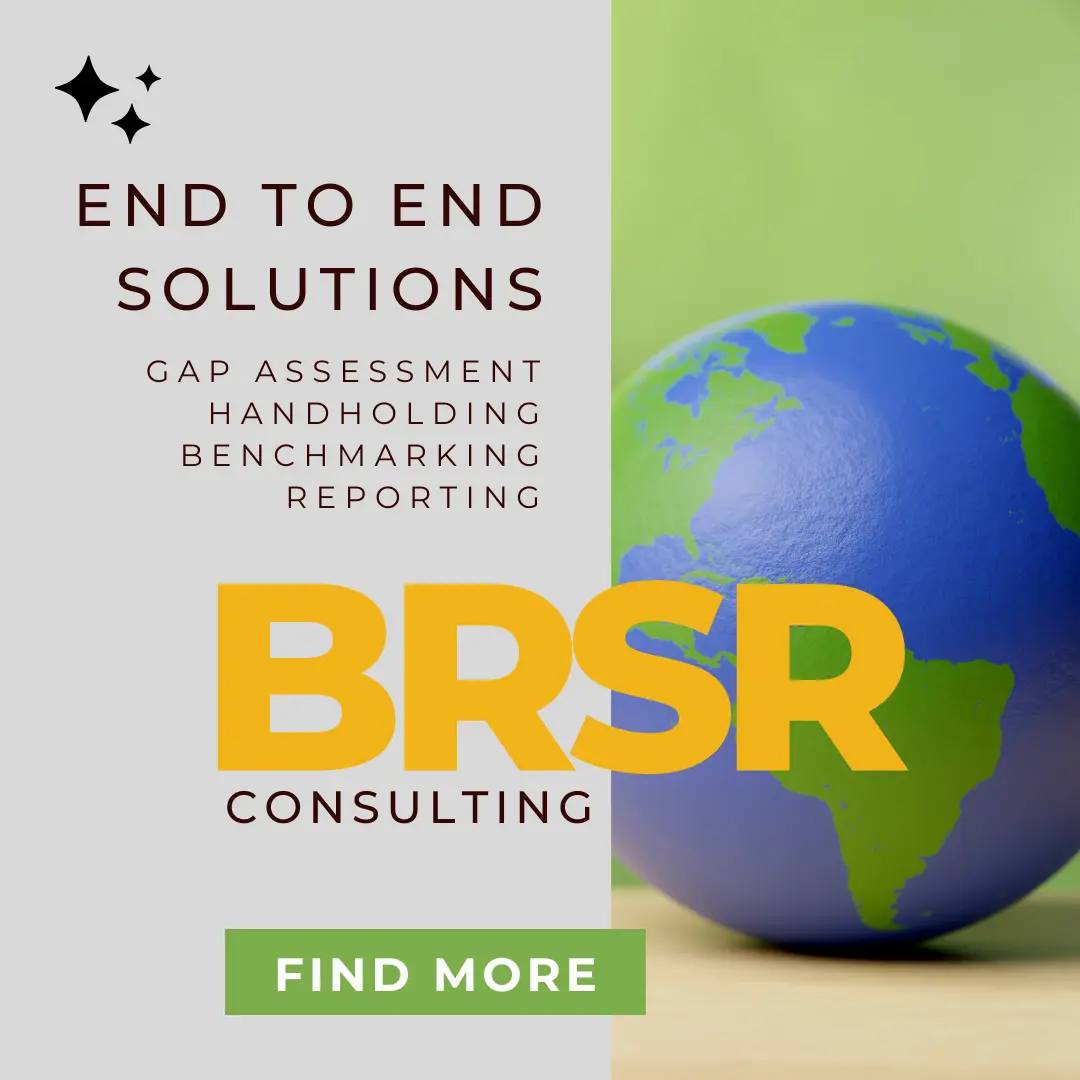 If you have any queries or would like to discuss your requirements with Consultivo technical team, feel free to contact us at
[email protected]
 or WA 
+91 98311 45556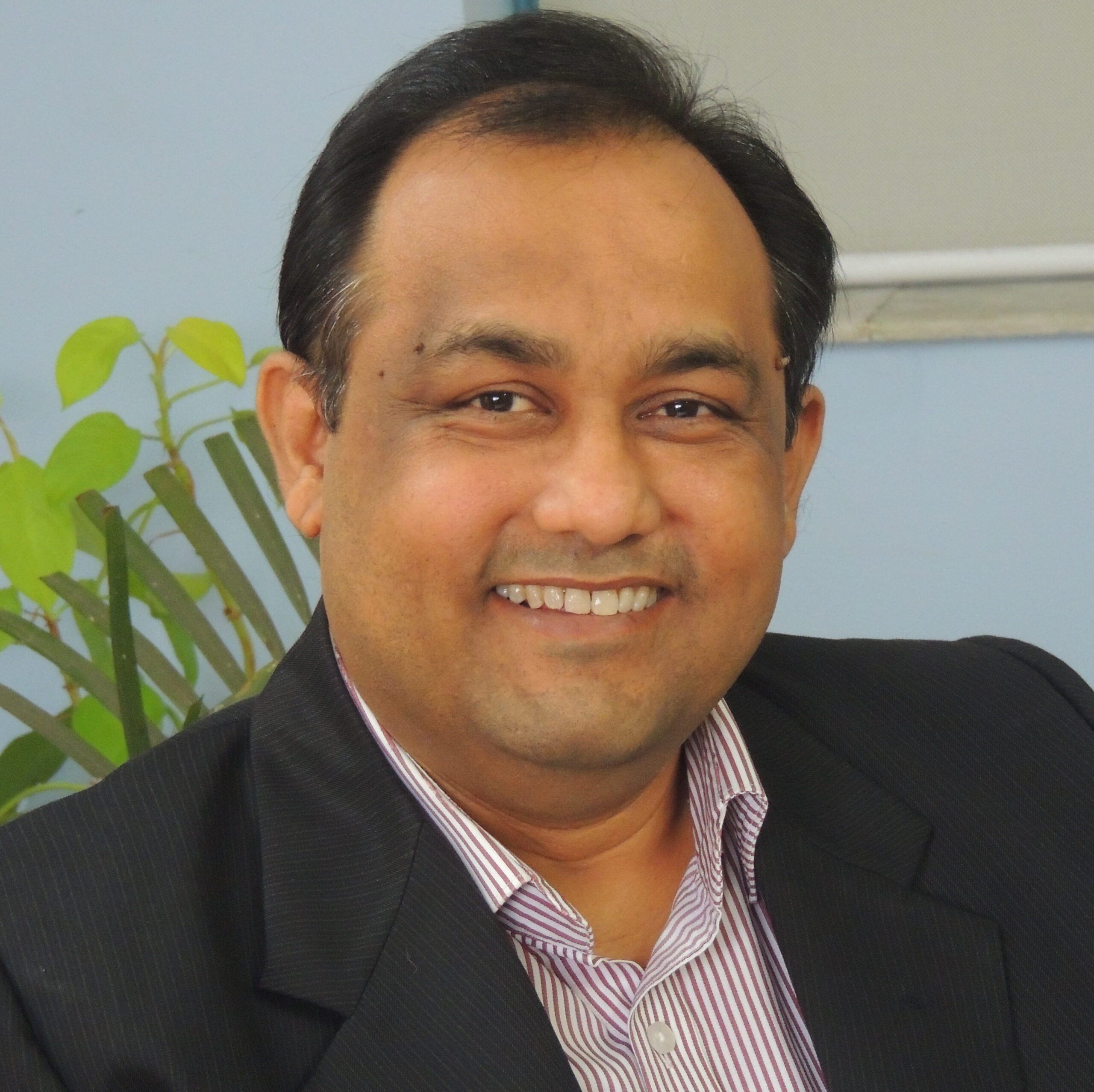 Saikat Basu is a long time sustainability and risk management professional and entrepreneur. He is having a diversified exposure to various management practices in the areas of strategic leadership, organisation excellence, financial management and people engagement. He has worked intensively with 200+ national and international standards on responsible business. He is a member of several sustainability (SHE Award, Environmental Excellence, Social Impact) award program design & jury committee. He is a passionate blogger and visiting faculty in academics.