Training and Development – Methodology
Delivering through an established & robust methods and techniques Consultivo Academy Certified Professionals
participants are highly satisfied with the overall learning experience
courses we offer in the field of sustainability & risk management
at the forefront of Training Advisory Space
20+ types of Industry Sectors
covering Manufacturing, Mining, Power & Utility, Construction, Service, High rise Buildings and Logistics
Consultivo Academy – Methodology
In Consultivo Academy, it's important to align with the learner's objective and infusing it in the training programme. Consultivo Academy (for managers) and ConSkills (for workers) designs such as engaging training programs with innovative ways to learn, engage, retain and implement in the workplace. This is done through an incredibly powerful methodology for training and development with embracing the new-age learning techniques! Method matters.
Experience engaged learning specially designed for the adult learners with new age training methods and techniques. Through our research & development process, we are continuously innovating new ways to meet the changing needs of our learners.
ConSkills – a skill training hub from Consultivo
Employees trained in ConSkills safety programs make their workplaces safer for everyone. ConSkills offers a variety of custom built worker safety training options to fit your requirements. These are designed with unique and new age methodologies for training and development.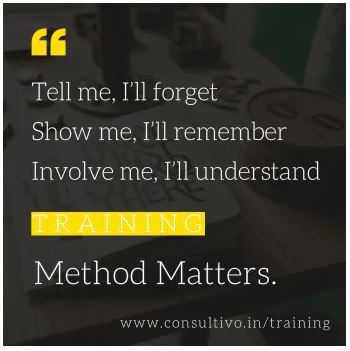 Featured training courses
Get certified by Consultivo Academy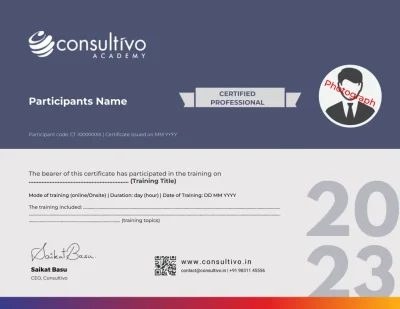 Methodology for Training and Development, Training Methods and Techniques are unique in Consultivo Academy. The are using new age learning pedagogy and suitable for professionals.